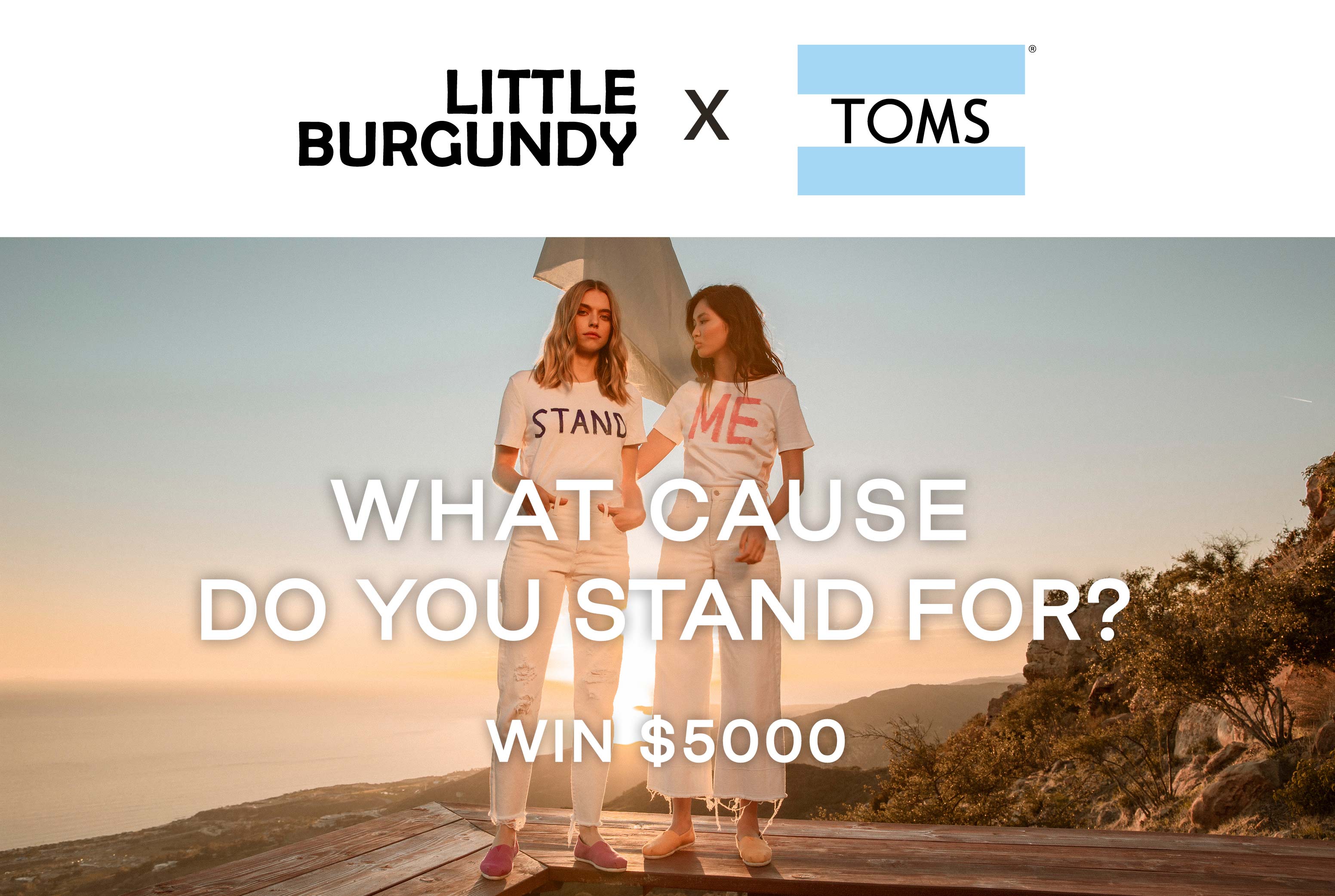 This season, Little Burgundy is teaming up with TOMS to find an inspiring individual with a vision of a better tomorrow. Someone standing up, speaking out, and being the change they want to see in their community. A doer. A leader. A changemaker.
We want to give you $5,000 to take your project to the next level.
Enter below and tell us what your project stands for in one word. Whether it's community, resilience, equality—tell us how you're helping make a difference.